Madison's Friends
Madison has lots of friends that are helping her support important research on SMA.
OAR on Tour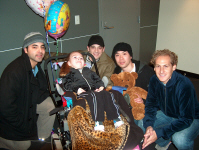 OAR is on tour to raise support and funding for SMA research. So far they have raised over $5,000!
The Miracle League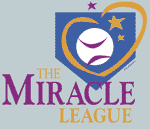 The Miracle League is coming to Central Ohio. The Miracle League is a special baseball program for mentally and physically challenged children between the ages of 3 and 19. Those interested in becoming a volunteer or having your child participate please go to the website www.ohiomiracleleague.org. The national site is www.miracleleague.org. Read an article about the Miracle League.